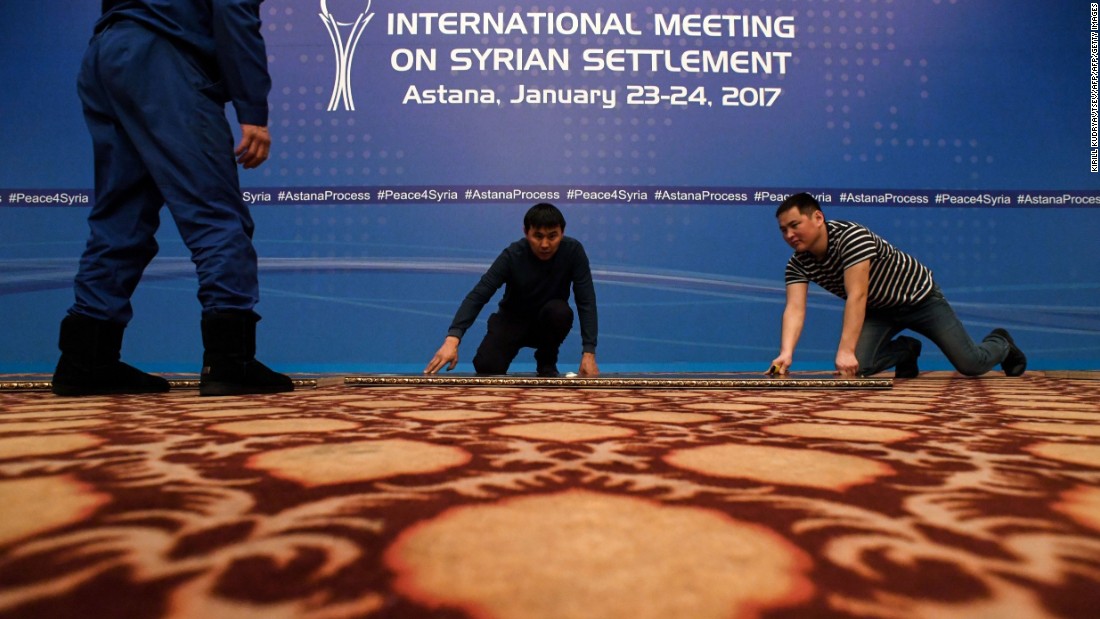 (CNN)President Donald Trump has dodged his first big foreign policy challenge.
The announcement by acting State Department spokesman Mark Toner that the US ambassador to Kazakhstan will attend Russian initiated Syria peace talks in Astana, beginning Monday takes pressure off the Trump administration.
Whether by accident or intent, Russian President Vladimir Putin called for these talks to start three days after Trump's inauguration, and he only last week invited a US representative in an observer capacity.
With Trump's new administration far from fully up and running, Toner's announcement gives Trump breathing room as Putin appears to set a Syria agenda designed to keep the US and Trump on the back foot.
The Kremlin says it wants the talks to help cement a Syria ceasefire, but by marginalizing the US in the process, Putin is taking the lead in setting the terms of the outcome.
The politics behind who's invited
The decision as to who gets invited to join peace talks concerning the future of Syria had previously been that of the UN — closely controlled by the US.
But in the case of the talks due to take place in Astana, Russia is in the driver's seat. It is the sponsor of the talks and gets to decide who comes.
Trump also comes to the negotiating table as US ally Turkey seems to be turning to Putin. Turkey is increasingly angry that the US has backed Kurds to fight Assad and ISIS in Syria.
What would Putin want in return for any deal in Syria? Simple, but likely beyond Trump's reach to give: recognition of Putin's suzerainty in Syria, sanctions lifted over his seizure of Crimea and incursion into Ukraine, and NATO to step away from Russia's border.
That alone is a tall order, but to push through a deal that ignores Middle East allies would be tantamount to Obama's vacillation on chemical weapons, when he pledged to retaliate if Syria deployed such weapons, then didn't. Putin would win, and US regional leverage would wither.
Read more: http://www.cnn.com/2017/01/23/middleeast/syria-astana-talks/index.html