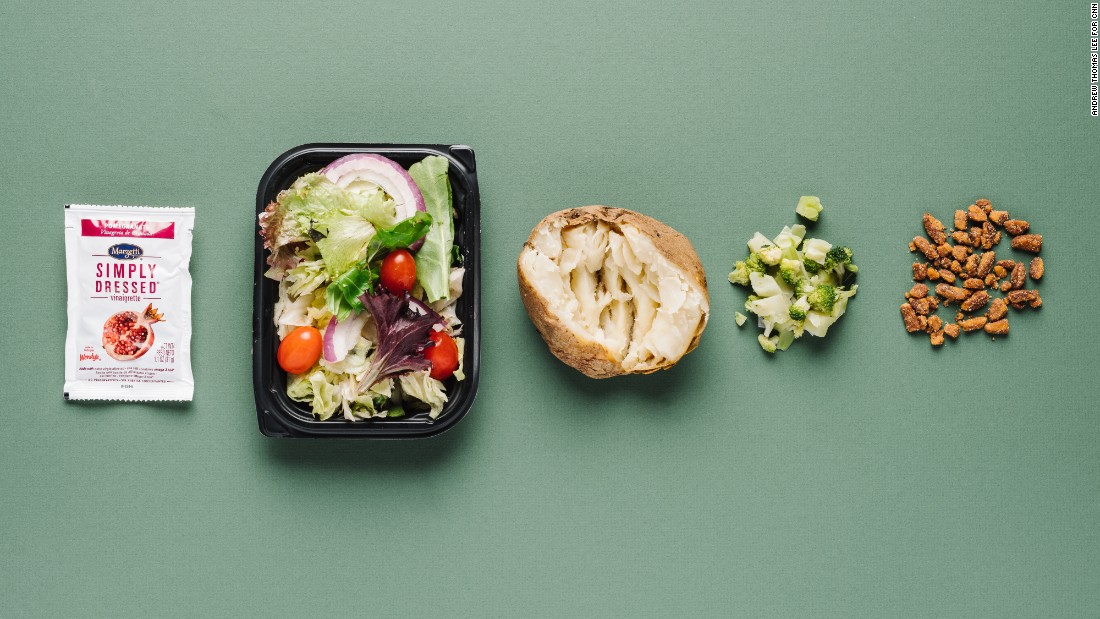 (CNN)If you're the type of person who likes to customize meals in order to achieve your health goals, Wendy's is worth the trip. Like many others, the chain allows you to modify a meal any way you wish.
You can order a sandwich in a lettuce leaf instead of a bun if you're cutting carbs, forgoing gluten or simply cutting calories. Additionally, you can leave mayonnaise off sandwiches, omit chicken from any of the salads and even order your fries unsalted for a significant sodium savings. (Then again, we try to steer clear of fries in general.)
Wendy's offers a variety of salads, in both full- and half-size portions. You can also order burgers in junior sizes, which cuts calories, sodium and saturated fat. And we like the fact that you can get a healthier baked potato as part of your meal, a protein-rich option for vegetarians.
Those cutting carbs will feel welcome at Wendy's. The chain will prepare a sandwich without a bun and serve it as a lettuce wrap instead. Our top choice is the grilled chicken sandwich wrapped in lettuce with honey mustard and tomato. It has 28 grams of protein and only 6 grams of carbs.
If you're craving a burger, order the junior cheeseburger deluxe as a lettuce wrap and without mayo for only 5 grams of carbs.
For more greens and fiber, add a garden side salad with ranch dressing to either option for an additional 6 grams of carbs.
Read more: http://www.cnn.com/2017/02/10/health/wendys-menu-nutritionist-food-drayer/index.html