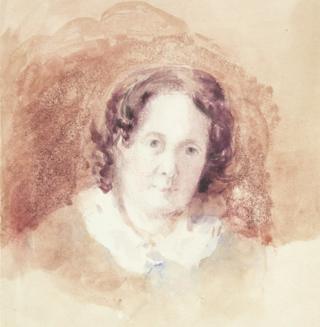 It was the place to be in 19th Century Paris – the city's most successful political and literary salon, where the great and good of French society would gather. And it was run by a remarkable Englishwoman.
For 250 years Paris was renowned for its literary and political salons, and for the fashionable women – the salonnieres – who guided discussion among the eminent figures of the age.
In much of the 19th Century, one of the most influential of the salons was held at 120 Rue du Bac in the Saint-Germain district. Here gathered writers and thinkers like Victor Hugo and Alexis de Toqueville, politicians like the Adolphe Thiers, the future president, painters like Eugene Delacroix, historians, orientalists, economists.
And presiding over them all was an Englishwoman.
Clarkey was her nickname. Madame de Mohl became her formal title. Mary Clarke was how she was born in 1793 in London.
Over the next 90 years, Mary Clarke Mohl lived an extraordinary life at the crossroads of French and British culture and society. Nearly all of it was spent in Paris, where she saw three revolutions and was on friendly terms with so many of the great names of the day.
But she never lost her attachment to Britain and in the Rue du Bac she offered a home-from-home to William Thackeray and Elizabeth Gaskell, the Brownings and the Trollopes, as well as to many aristocrats, diplomats and politicians. She was also one of Florence Nightingale's closest friends and provided vital encouragement to launch her career in nursing.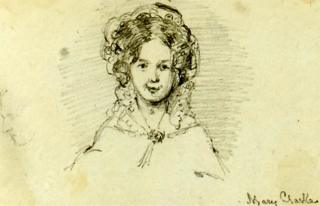 Much of what we know of Clarkey comes from other people's memoirs in English and French. But she also wrote hundreds of letters, many to her husband, the German orientalist Julius Mohl, and these were collected and published after her death.
She had an unusual start in life, one which goes a long way to explaining the unconventional course it was subsequently to take. At the age of eight she left for France in the sole company of her mother and grandmother, and apart from annual trips she never lived in England again.
Both her guardians were strong and independent-minded women. Her Scottish grandmother had hobnobbed with thinkers like David Hume and Adam Smith in Edinburgh and before the French Revolution lived in Dunkirk. Mary's mother Elizabeth was a progressive free thinker.
Later, when they lived through the July 1830 uprising in Paris, Mary remembered scrambling through the barricades to get back home.
"Mama said: 'Tell me the news, for Heaven's sake – I have been quaking in my shoes.' I said, 'But I told you I would take care.' 'Oh,' she said, 'It was not you I was worried about; it was the common people!'"
Living in Paris under the restored Bourbon monarchy after 1815, Mary Clarke came to know Juliette Recamier, who was the great salonniere of the time (we know her through her famous painting by Jacques-Louis David). Through her, she met literary greats such as Stendhal, Hugo, Prosper Merimee and Chateaubriand. Chateaubriand – author of Memoirs from Beyond the Grave – was by now a grumpy old man, but he cheered up when entertained by "la jeune anglaise".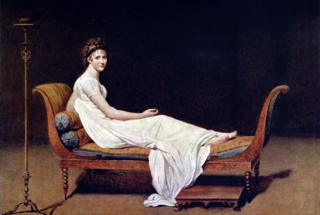 But by 1838, Recamier's rule was coming to an end. So Clarke – still with her mother – moved into the third floor apartment at 120 Rue du Bac (above Chateaubriand) and set about the task of becoming her successor.
Seen from the distance of 150 years, Clarkey comes across as the most splendidly original and sympathetic of characters.
Appearance was a clue to her very British eccentricity. She was small with a turned-up button nose and a mass of frizzy curls. The future prime minister Francois Guizot used to say that "Madame Mohl and my little Scotch terrier have the same coiffeur".
In a description given by Henry James, "Mme Mohl used to drop out of an omnibus, often into a mud-puddle, at our door, and delight us with her originality and freshness. I can see her now, just arrived, her feet on the fender before the fire, her hair flying, and her general untidiness so marked as to be picturesque."
Her at-homes were on Friday evenings and Wednesday afternoons. Guests were welcomed into two adjoining drawing-rooms filled with sofas and arm-chairs, with two windows looking out over gardens that belonged to the Catholic Church's Foreign Missions, as they still do today.
The rules were simple. According to Kathleen O'Meara, a contemporary memoirist and Paris correspondent for The Tablet: "You were expected to contribute to the general fund either by talking or listening, but you must not be bored.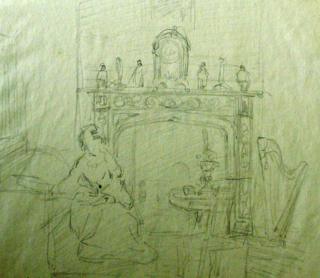 "You were not allowed to sit staring at the company through an eyeglass; anyone who offended in this way was pounced upon at once Another unpardonable offence was making tete-a-tetes in corners or chatting about the room in duets or trios when conversation, real conversation was going on."
No opinions were barred – save, from 1850 to 1870, any mention of support for the emperor Napoleon III. Madame Mohl abhorred the man, referring to him contemptuously as "celui-ci" (this one) with a thumb jabbed back over her shoulder. She far preferred the bourgeois domesticity of the previous King Louis-Philippe, who was ousted in 1848.
Mary Clarke Mohl saw herself as standing in a long line of great French women, starting with Madame de Rambouillet in the early 17th Century, who had wielded their intellect and charm in the service of culture, politics and reason. Often she drew comparisons with the fate of women in the UK, who she felt sorely lacked the freedom offered in France.
In a letter written in 1862 she laments how in England, "The men talk together; the lady of the house may be addressed once in a way as duty, but the men had all rather talk together and she is pretty mute They have no notion that a lady's conversation is better than a man's."
Her own conversation – according to the memoirist Mary Simpson – was "spontaneous, full of fun, information and grace of expression. She spoke French and English with the fluency and accent of a native, yet with the care and originality of a foreigner. And when there was no word in either language to fit her thoughts, she would coin one for the occasion".
She could also be alarmingly rude – especially about women who she thought were failing to exercise their brains correctly. According to O'Meara: "It was a source of genuine astonishment to her that women were so addicted to idle gossip. 'Why don't they use their brains?', she would ask angrily."
Indeed, as a young girl Clarkey had been told by her grandmother that she was "as impudent as a highwayman's horse" – apparently a reference to the way highwaymen's horses would stick their heads into carriages as the hapless victims surrendered their purses.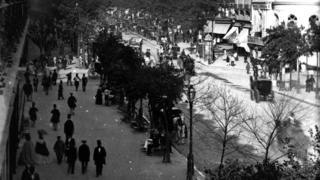 Though to call her feminist would be inaccurate, she was one of a generation that laid the ground for the changes that followed in women's lives. From their letters, we know that she was a rock-like figure for Florence Nightingale, persuading her to stick with her vocation despite the horrified opposition of Florence's family. On her way to Crimea in 1854, Florence came via Paris where Mohl helped with her arrangements.
Clarkey lived so long she spanned the ages. Born in the aftermath of Revolution, she died almost in the modern era. As a young women she had been in love with the handsome historian Claude Fauriel, but that came to nothing, so in 1847 she married the charmingly donnish Julius Mohl, who was seven years her junior.
Anthony Trollope's brother Thomas described Monsieur Mohl as so absolutely surrounded by books "built up into walls around him, as to suggest almost inevitably the idea of a mouse in a cheese, eating out the hollow it lives in". But the couple were devoted to each other, and when he died in 1876 Mary was said to be like "a lost dog going about searching for its master".
Seven years later, Clarkey herself died and was buried next to him in the Pere Lachaise cemetery.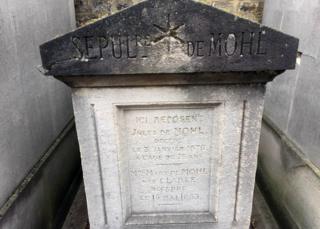 "Where she entered, dullness and ennui fled," said another memoirist, Grace Anne Prestwich, in an article written after her death.
Conversation, said Madame Mohl, was not the same as talk. The English talked, but the French knew that conversation was "the mingling of mind and mind (and) the most complete exercise of the social faculty".
"Society is a necessity to me," she said on another occasion. "We all depend dreadfully on each other. We live in a world of looking-glasses, and it is the mind – not the face – which is given back to us by the reflexions."
Mary Clarke Mohl mixed English and French customs in a way that few have done before or since. She was entertaining, provocative, unpretentious, rude, generous and loving. She saw no reason why women could not hold their intellectual own.
The salon tradition died out around the end of the 19th Century. Clarkey was a fitting and original last champion.
Join the conversation – find us on Facebook, Instagram, Snapchat and Twitter.
Read more: http://www.bbc.co.uk/news/magazine-39128908