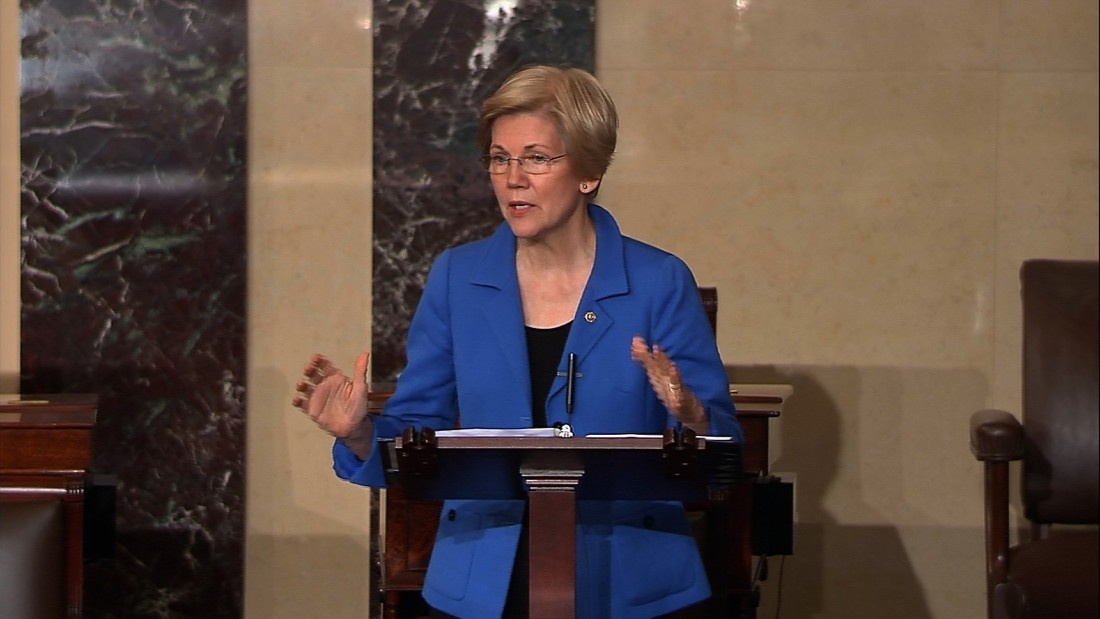 (CNN)In 1986, Coretta Scott King, the widow of Martin Luther King Jr., wrote a letter to Sen. Strom Thurmond criticizing Jeff Sessions, who was then a nominee to be a federal judge.
On Tuesday night, Massachusetts Sen. Elizabeth Warren attempted to read part of the letter on the Senate floor. Republicans cried foul — charging that Warren violated Senate rules against impugning another senator. A party-line vote upheld that decision, turning what could have been an ordinary late-night partisan floor speech for C-SPAN devotees into a national story.
Mr. Chairman and Members of the Committee:
Thank you for allowing me this opportunity to express my strong opposition to the nomination of Jefferson Sessions for a federal district judgeship for the Southern District of Alabama. My longstanding commitment which I shared with my husband, Martin, to protect and enhance the rights of black Americans, rights which include equal access to the democratic process, compels me to testify today.
Civil rights leaders, including my husband and Albert Turner, have fought long and hard to achieve free and unfettered access to the ballot box. Mr. Sessions has used the awesome power of his office to chill the free exercise of the vote by black citizens in the district he now seeks to serve as a federal judge. This simply cannot be allowed to happen. Mr. Sessions' conduct as a US Attorney, from his politically-motivated voting fraud prosecutions to his indifference toward criminal violations of civil rights laws, indicated that he lacks the temperament, fairness and judgment to be a federal judge.
Read more: http://www.cnn.com/2017/02/08/politics/elizabeth-warren-coretta-scott-king-letter-jeff-sessions/index.html