If it was meant to be funny, it missed the mark.
A Florida man is speaking out after he says he received an especially tart message printed on his Starbucks beverage: "Diabetes here I come."
The man, who didn't want to be identified, told WJAX-TV that he found those words printed on his white chocolate mocha. It hit a nerve with him because two of his sisters have Type 1 diabetes.
"That first word just automatically brought the picture of both sisters in my head, and I was taken aback," he told the local Jacksonville TV station. "Just the struggles they went through and all the doctor appointments they had."
He wrote back on the cup: "2 of my sisters are diabetic, so … not funny."
The St. Augustine store's manager appeared surprised over the label and told the local reporter that they "definitely don't condone" such actions and would look into what happened.
The customer said he believes that he was unfairly and inappropriately judged by a Starbucks employee and wants to make sure that it doesn't happen to him or anyone else again. He noted that he didn't personally go into the store to place the order, but had a co-worker pick it up for him as part of a group order.
A Starbucks spokesperson confirmed to The Huffington Post that the message had been printed in the store. Some online users suggested that the label had been written by a customer who was placing the order online.
"We strive to provide an inclusive and positive experience for our customers, and were disappointed to learn of this incident," the company said in a statement. "We've since connected directly with the customer to apologize for his experience, and with our partners (employees) to ensure this does not happen again."
That Starbucks beverages contain a lot of sugar — which in some cases can cause health problems — shouldn't be a surprise. Some of their beverages have been found to contain more sugar than a milkshake.
A "grande" white chocolate mocha, which the Florida customer ordered, has 470 calories and 59 grams of sugar, according to Starbuck's website.
That tops the daily maximum amount recommended by the American Heart Association. For men, it's 45 grams (nine teaspoons) or 30 grams (six teaspoons) for women.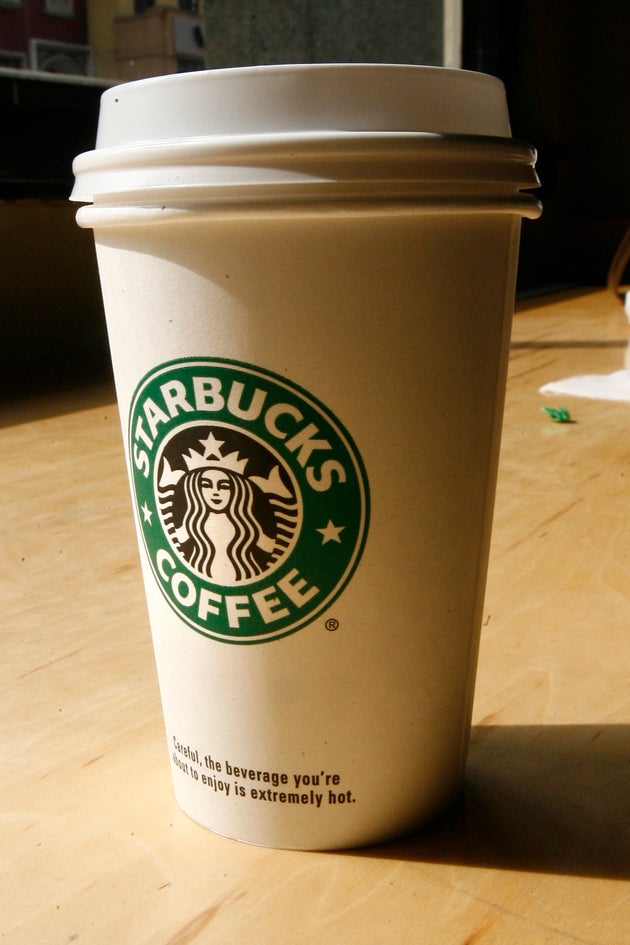 Sugar-rich diets can contribute to a number of health conditions, including diabetes, obesity and some cancers.
But according to the American Diabetes Association, high-sugar diets aren't the only thing that can be blamed for the disease. When it comes to Type 1 diabetes — which the Starbucks customer said his sisters have — most people inherit risk factors from their parents.
"The myth that sugar causes diabetes is commonly accepted by many people. This is a complicated issue," the ADA states on its website. "Eating sugar has nothing to do with developing type 1 diabetes. Type 1 is caused by genetics and other unknown factors that trigger the disease."
However, the ADA warns that sugary drinks have been linked to developing Type 2 diabetes. As a prevention, they advise limiting sugar-sweetened beverages.
For those already living with Type 2, the association advises saving sweets and desserts for special occasions and keeping portions small when indulging.
But it's not just the total sugar content people should watch out for.
"If you don't have a lot of time when reading labels, simply look at the total carbohydrate in a food," the association suggests. "The total carbohydrate includes starch, fiber, sugar and sugar alcohols. It is more helpful to check the total carbohydrate because it includes both sugar and starch. If you only look at the sugar content, you are not accounting for the starch in a food."
Read more: http://www.huffingtonpost.com/2016/04/10/starbucks-diabetes-joke_n_9656550.html