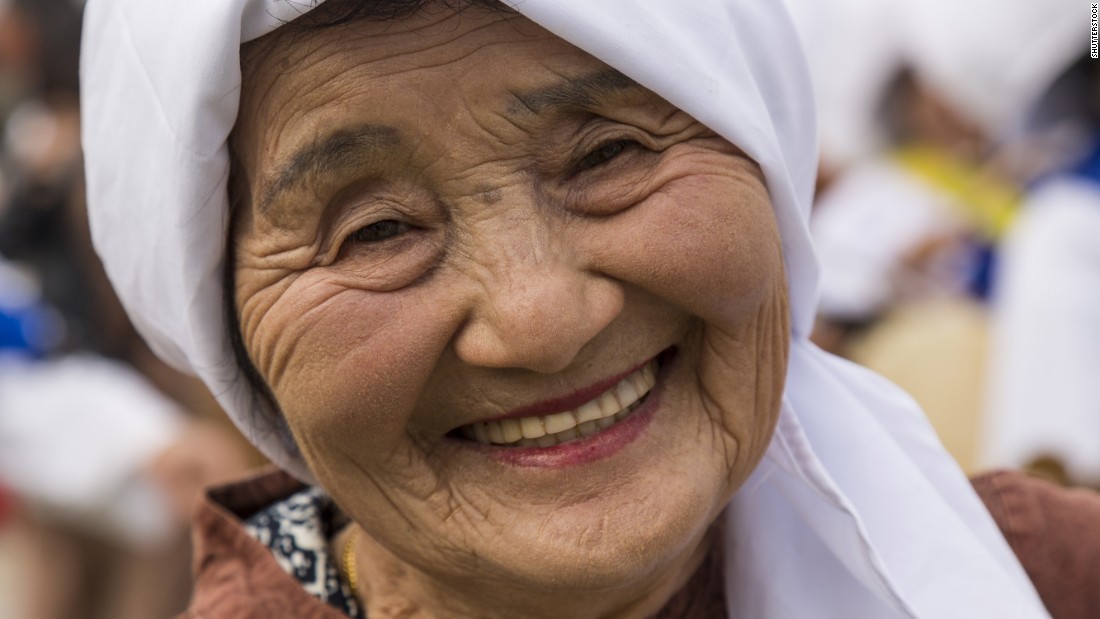 (CNN)Average life expectancy will increase globally by 2030, both at birth and at the age of 65, according to a new study.
The two time points help define when lifespans in a population are extending due to improvements in maternal and child health as well as improved adult health.
The average for women at birth will exceed 85 years in many countries, but South Korea is projected to lead the way with a life expectancy of 90.8 years.
In 2015, global average life expectancy at birth was 71.4 years, according to the World Health Organization.
"Places like South Korea and some emerging economies, Switzerland and Canada do very well," Ezzati said. "South Korea has had remarkable success."
Ezzati believes the secret to South Korea's success has been the country's investment in childhood nutrition, education and technology as well as low blood pressure, low levels of smoking and good access to health care.
"An equitable way of taking up this knowledge has been the driver," he said.
Meanwhile, countries like Japan, long revered for their longevity, are expected to see just small increases in life expectancy. "The Japanese story has started to come to an end," Ezzati said, adding that while the Japanese culture is known for healthy diets and active lifestyles, "that's beginning to change."
"They still have low obesity and low blood pressure … and are still doing well, but some things are catching up," he said, highlighting Western influences such as diet.
"South Korea has caught up with Japan as its standard of living has increased," said Sarah Harper, professor of gerontology at the University of Oxford. "But in many parts of Asia, young people are eating Western diets. … The (previously) healthy diet may not be sustained as young people reach older ages."
The findings are hoped to help countries learn healthy changes by example and, more important, to help policymakers prepare for their populations' changing demographics.
"What South Korea has done goes completely against some Western countries … against the prosperity agenda," Ezzati said, adding that we need to think about "social care, planning and pensions in an aging population."
Harper, said the new projections are, "very much in line with what other projections are showing." She agreed that countries in Asia are leading the way but are also seeing change among their younger population.
She further agreed that inequality is likely to be an underlying factor for why some high-income countries are seeing lower life expectancy predictions. "The US spends more of its budget on health care than any other country in the world. Some say this is due to the huge amount of inequality," she said. "The Scandinavian countries do well. … They're counted as more equal and tend to have higher life expectancy outcomes."
Read more: http://www.cnn.com/2017/02/21/health/life-expectancy-increase-globally-by-2030/index.html