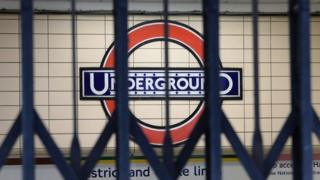 Drivers on the Night Tube are to be balloted over strike action as part of a long-running dispute over pay and jobs.
The RMT union said it was balloting members over a block on career progression, which it said had been imposed by London Underground.
It said Night Tube drivers had been prevented from moving into vacant full-time jobs.
Transport for London have yet to comment on the latest ballot
The Night Tube opened last August following years of dispute. It runs on Friday and Saturday nights on the Central, Northern, Victoria, Jubilee and Piccadilly lines.
The union said Night Tube drivers were only eligible for overtime pay as they were contracted to work only 16 hours a week.
'Fair reward'
RMT general secretary Mick Cash said: "It is outrageous that London Underground (LU) have decided to discriminate against their Night Tube drivers.
"This is a senseless and damaging policy that picks out one group of staff for negative treatment and of course the drivers are angry and that is why we are balloting for action.
"RMT calls on LU to see sense, stop these stupid attacks on career progression and fair reward for overtime working and confirm that this discrimination against the Night Tube drivers has been lifted."
Strike action had been planned for the beginning of February, but a deal was struck between the RMT, the Transport Salaried Staffs' Association (TSSA) and Transport for London.
That strike action was over safety and job cuts.
Read more: http://www.bbc.co.uk/news/uk-england-london-39025868