Trevante Rhodes says theres no better moment than right now for his burgeoning acting career.
Since the release of Moonlight last October,the 27-year-old Louisiana native has earned praises and award recognition for his breakout role as Black,the adult portrayal of the films protagonist,Chiron, who struggles with growing up in Miamis Liberty City neighborhood.
After the moviesGolden Globe win for Best Motion Picture, Drama, and Oscarwin for Best Picture, Rhodes is now focused on repeating his success with upcoming roles in Netflixs college-hazing drama Burning Sandsand in The Predator, a sequel to the 1987 sci-fi film.
Congratulations on your recent Oscar win for Best Picture. What was your immediate reaction to the onstage flub following Warren Beatty and Faye Dunaway accidentally announcing La La Land as the winner?
Honestly, in that particular moment when you hear La La Land [as the winner], youre happy for the cast and the crew because weve been going on this journey with them for the past few months. And so, we got to know them very well. Just like what [La La Land producer] Jordan Horowitz said when he was up there [accepting the award]. Theyre just a wonderful group of people that we were fortunate enough to get to know. And so, we were just happy for them.
And then you see this guy walking onstage with an envelope. I was sitting next to Andr Holland and turned to him and was like, Andr, somethings going on. Something bad is about to happen. And he said, Nah, nah, nah. And then the envelope gets to the front and we saw what we saw.
And so I got Mahershala [Ali] and Barry [Jenkins] up to run up onstage. Thankfully, we were the Best Picture winner. It was always a high. There was never a high moment or low moment. There was never that contrast. It just went from being 100 percent excited for La La Land to 200 percent excited for Moonlight.
What would you have said onstage as an acceptance speech had you been given the opportunity to share a message with the audience?
I wouldve obviously thanked everyone involved in the process of making and supporting the film. And obviously, the fans and the people who see themselves as me [Chiron] in the film, which is most important. Just love yourself and we see you, we see you, we see you. And thank you.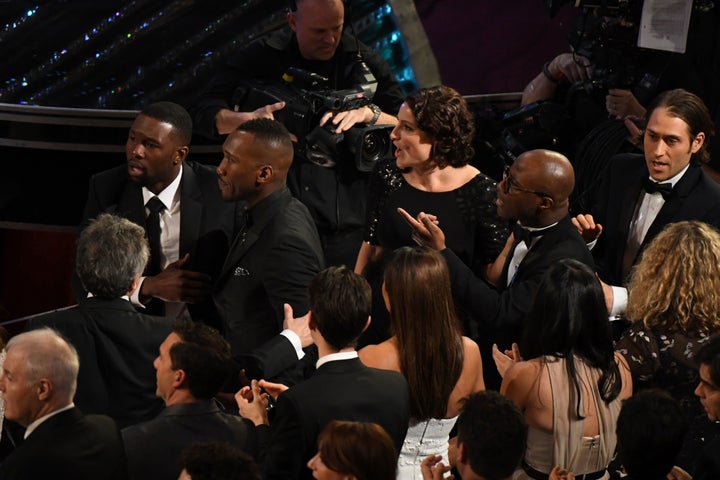 Given this was your first time working with Barry Jenkins, how would you describe your experience filming with Barry?
It was incredible. Barry is a very heartfelt and intellectual person. Im very inquisitive, and I always have questions and need to touch things to see how it works, or why it works. And Barry was someone who always, always 100 percent had an answer to every question I had. Which for me, is the most fulfilling thing. And so, to have that intellect and to be able to learn from someone with that kind of intellect and also to be able to work with someone who had equally that amount of compassion, and empathy, and love, it was just a unique experience to grow with and learn from. And Im a big cinema fan, and I love doing films because they have a different way to depict different stories and events. And Barry is a foreign filmmaker in a sense.
But to be a part of something where someone has so much style and so much love for the craft is amazing. I learned from that. And I kind of grew my love for cinema through my conversations with Barry. Because obviously hes even more of a cinema buff. So to be able to pick his brain whenever, or send him a text message like, What movie should I go study? Hell go ahead and send it to me. So yeah, it was a great experience.
Did you experience any challenges while portraying Chiron?
No, I dont believe so. I tried to think of some, but then I feel like thats just trying to force myself to say, Oh, well, this part was difficult, but, nah, man. It was really just I wont say it was easy, but I knew who the person was. The script was written so well and I had so much faith, and Barry had faith in myself. And if you put yourself out on a limb, you have someone like Barry who has your back. It was really again just trusting in Barry and trusting in the script and not having any fear to put myself out there.
Were there certain specific experiences or people that you researched or looked to in order to develop the nuances of Chiron?
Im the kind of person where I always digest everything around me. So for me, it was kind of like understanding that, and honestly, I had my best friend since I was 9 years old, he came out recently. So, growing up, I knew his struggles were bad. And that part of the story was with me. But as far as the nuances, those were things I picked up on just by watching people in passing in a sense. And not judging people, but just understanding and being curious about why people walk a certain way, or why people have this sort of closed-off demeanor. All these different things trying to understand why people do what we do. Just trying to place certain things to develop this characters physicality.
And so, it was just picking and pulling from people that Ive seen in passing, and walking in that headspace through my life for a few weeks to get a hang of it and then just bringing it into the film.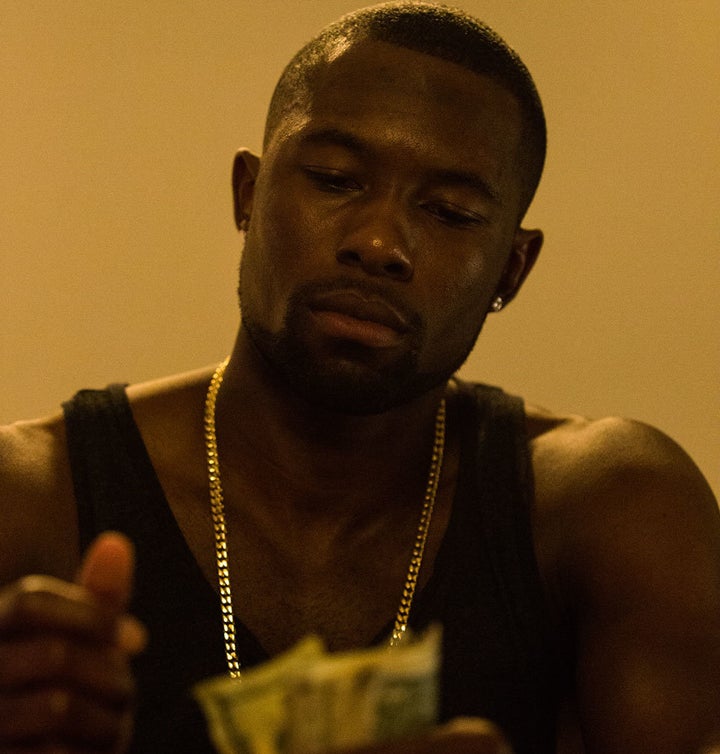 What has been the most meaningful feedback or praise you have received about the film so far?
Ah, man, just Thank you Thank you for allowing me to see myself, because I havent seen myself on screen. Thats something that I hear quite often, and thats the highest praise you could ever get. Someone who is teary-eyed, shaking, and just needs to hug you. They cant even verbalize the way that they feel, but you see so much in their eyes, because theyre so grateful for you being a part of something that helps depict their life story, depict their struggle and allow them to breathe in a sense. Because they havent been able to do that throughout their entire life, because they felt the need to shield themselves from the world. Just having those moments with the people is just the most amazing thing. Thats better than anything.
Do you plan to continue to use your artistry to amplify underrepresented narratives on screen?
One million percent. Thats the goal. Thats why I wanna do bigger films, so my face and my brand gets broaden so that I can do another film like Moonlight and hopefully it reaches more people, because [people will say], Oh, Trevante Rhodes is in that? Ah, man, I dont know what its about, but Ill go check it out. And then they end up getting a different experience, because Im a part of something. So absolutely, its just about finding the right material, telling the right story with the right person who also has a like-minded vision and the same kind of heart.

Prior to acting, you were active as a track and field sprinter in college. What made you transition from sports to pursuing a career in acting?

I was given an opportunity to do sports in college and get a degree because of it. I ran track for the University of Texas and was studying to be a petroleum landman. And I was gifted an opportunity to audition for a film during my last semester in college, which I discovered while jogging around campus. And I kind of got the bug from that instant when I didnt get the role, but it was kind of like sports in a sense.
Its like the most individualized team sport, like track and field. You do your best to give your best performance so that the totality of the film can be great. So, I just had the opportunity to continue being an athlete without breaking down my body as much.

In addition to acting, you may have a bright future in modeling thanks to the responses from your recent Calvin Klein ad. What were your thoughts about the reactions?
[Laughs] Ah, man. [Laughs] It was funny, because I get obviously people tag you on photos, and its all over New York, like on the streets, and its insane, man! I work out hard, and so now the world sees the product of you working out. And Im like, Ah, thats really cool. I dont know any other way to describe it. Its Calvin Klein, thats iconic, you know. Marky Mark did that. I was like, Its Moonlight and Marky Mark, baby. Its incredible.
And its black and white and it just looks so beautiful. And its to amplify a movie thats so beautiful that we all care about so much that it ended up getting Best Picture. Like, theres no better moment than right now. And then thinking about Mahershala [Ali], he just had a daughter and to be a part of that is really, really cool.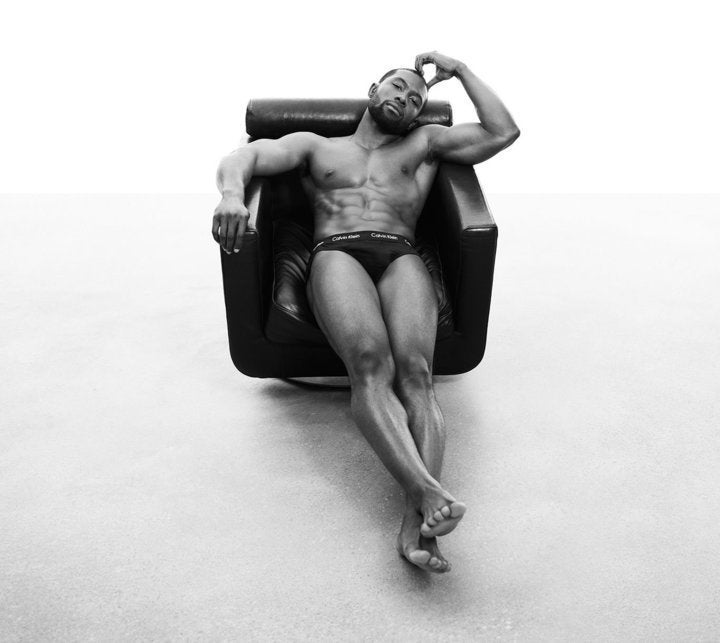 The ladies want to know, are you single and what qualities do you look for in a partner?
[Laughs] Yeah, Im single. As for what I look for, I dont know any other way to put it, but I look for truth, and honesty, because thats something thats few and far between. And obviously, someone who takes care of herself physically. But truth, honesty, and love, thats whats most important. Oh, and someone who can vibe to some jazz. Because I love jazz music a lot.
Moonlight is now available on Blu-ray and DVD.
Read more: http://www.huffingtonpost.com/entry/moonlight-actor-trevante-rhodes-oscar-win-calvin-klein-ad_us_58bda7e9e4b033be146728e8?ncid=inblnkushpmg00000009