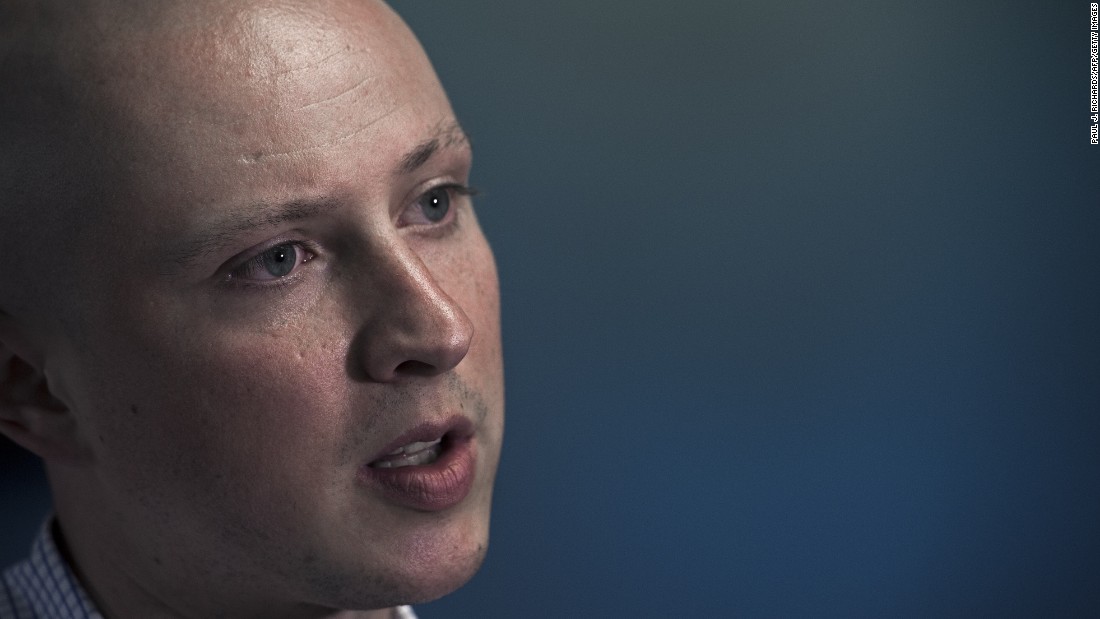 (CNN)Adam Parkhomenko, a staffer for both of Hillary Clinton's presidential bids, is looking at running for office himself, seeking Virginia's lieutenant governorship in 2017.
Parkhomenko has long had a robust social media presence, including his launch of the Ready For Hillary PAC long before the former secretary of state announced her plans to run in 2016. He also worked on her 2008 Democratic primary bid.
The 31-year-old lifelong Northern Virginia resident eventually became a full-time staffer for Clinton's presidential campaign, serving as national director of grassroots of Hillary For America. He also served as national field director for the Democratic National Committee.
His first connection to Clinton came as a 17-year-old when he collected 42,000 signatures on a petition to draft the then-New York senator to run for president.
Parkhomenko has never sought public office before. And despite his work with the Clinton campaign, he does not have much experience with grassroots Democratic politics in Virginia. However, the field for the Democratic lieutenant governor is wide open, with incumbent Ralph Northam the party's presumptive nominee for governor. Justin Fairfax, who previously lost a Democratic primary for attorney general, is also considering a run.
Virginia political operative Ben Tribbett recruited Parkhomenko and has been pitching him to Virginia Democratic leaders. In an interview the potential candidate said his early conversations have been positive.
"Party leaders believe I would have the grassroots support and tenacity to win, and that my presence on the ticket would help elect Virginia Democrats up and down the ballot," Parkhomenko said. "I'm very humbled by their support and I'm giving this race serious consideration."
Parkhomenko said the disappointing outcome of Clinton's campaign, which he poured his life into, is what is motivating him to run.
"Hillary Clinton has always inspired people like me to get in the arena and run for office. Public service is a passion of mine and there is no greater honor than to be called to serve," he said. "The first year of a Trump Presidency will be a frightening time for many Americans and will result in a historic Democratic landslide this November in Virginia."
Parkhomenko has a robust social media presence, boasting more than 100,000 Twitter followers. He has recently used the platform to share impromptu photos of Clinton by supporters who happened to run into the former candidate. He just launched #HRCintheWild on both Facebook and Twitter.
While Parkhomenko's candidacy is certain to create some buzz in Democratic circles, it will still be an uphill climb. A statewide primary run will be expensive and while there are few candidates at this point there could be several others, with more experience, who could jump into the race soon. Parkhomenko believes he will have the resources necessary to win.
"I've received a tremendous amount of encouragement to consider a run. I've heard from grassroots activists as well as donors (large and small) across the Commonwealth," he said.
Read more: http://www.cnn.com/2016/12/02/politics/adam-parkhomenko-hillary-clinton-virginia-lieutenant-governor/index.html