Bones, believe it or not, is coming to an end in March.
After 12 seasons of forensic findings, investigations and crime scenes, Emily Deschanel and David Boreanaz are saying goodbye to their beloved characters, Dr. Temperance Bones Brennan and Agent Seeley Booth. And when you look back on all thats happened in those years since Season 1 premiered in 2005, you realize not just how much has happened on the show, but how much the world has changed around it.
Twitter didnt exist, Deschanel told The Huffington Post during a recent Build Series interview. I had a flip phone, I think everyone had a flip phone. Maybe somebody had a Blackberry, I dont know.Then I got a Blackberry and held on to that for a million years. But iPhones did not exist when we started the show. George W. Bush was president. I mean, so many things were different when we started the show. Its been a very long time, even though it feels like a flash.
Nowadays, Twitter exists (as does Instagram, Snapchat, etc.), smartphones are all the rage, and Donald Trump is president. Who could have guessed all that?
But Deschanel isnt so much focused on the past as she is the future and exploring her life and career without Bones.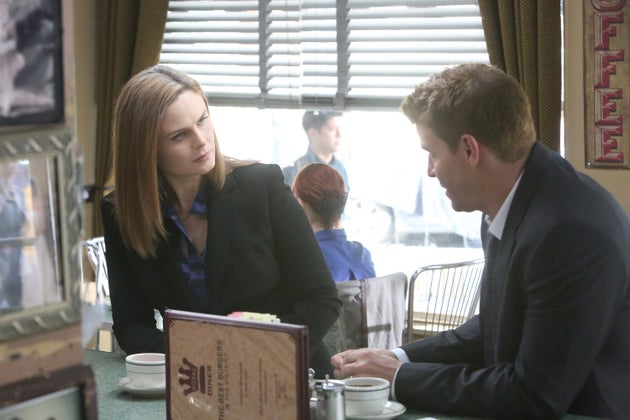 It hasnt hit me yet that Im done, she said. It was certainly emotional leading up to it. I said you could follow the trail of tears to my trailer after it, I just became a puddle of tears …I think it will be a process of realizing Im not coming back.
For now, Deschanel is spending time with her family husband David Hornsby and sons Henry, 5, and Calvin, 1 and working on her own happiness.
Once I walked away from set, it was actually great to have that time with my family and for myself, too, she said. Ive been able to exercise and go to doctors appointments and do things I dont get to do while Im working. Ive just really been enjoying that and I may just enjoy that for the rest of my life! I dont know, but its been really nice actually.
Bones, the final season, airs Tuesdays at 9 p.m. ET. Watch Emily Deschanels full Build Series interview below.
Read more: http://www.huffingtonpost.com/entry/heres-how-much-has-changed-since-bones-debuted-in-2005_us_588272b7e4b096b4a231a6b0?ncid=inblnkushpmg00000009