A cellphone, earbuds and a few strands of hair are the only evidence authorities have found in the disappearance of Sherri Papini, a northern California mother of two who disappeared a week ago while jogging near her home.
Papini, 34, of Mountain Gate, was out running in her small community on the afternoon of Nov. 2. Her husband, Keith Papini, returned home from work that evening to discover neither his wife nor their two children, ages 2 and 4, were there. Concern turned to worry when he learned his wife had not picked up the children from day care.
Keith Papini arranged for a relative to pick up the kids. Then he used the "Find my iPhone" mobile app to track his missing wife's phone, police said. The app led him to an area near Sunrise Drive and Old Oregon Trail, where he found his wife's cellphone and earbuds with strands of hair attached to them.
Keith Papini contacted the police. Authorities conducted several organized searches using scent dogs and helicopters. but said they found no additional signs of the missing woman.
"It's hard waiting, you know," Keith Papini told Northern California's KRCR-TV. "You are waiting for a phone call, you're waiting for something to tell us this is the directions, or this is the house, or this is the car, and that is very difficult."
Detectives have interviewed Sherri Papini's family, friends and neighbors, according to Sgt. Brian Jackson, of the Shasta County Sheriff's Office. He said investigators have combed through sex offender registries and sorted through nearly 200 tips.
The sheriff's office has labeled Sherri Papini's disappearance as "at risk due to the suspicious circumstances."
Relatives said they're convinced she was abducted.
"She wouldn't just drop her phone if she was running away," the missing woman's sister-in-law, Suzanne Papini, told ABC News.
The Papini family did not respond to a request for comment from HuffPost.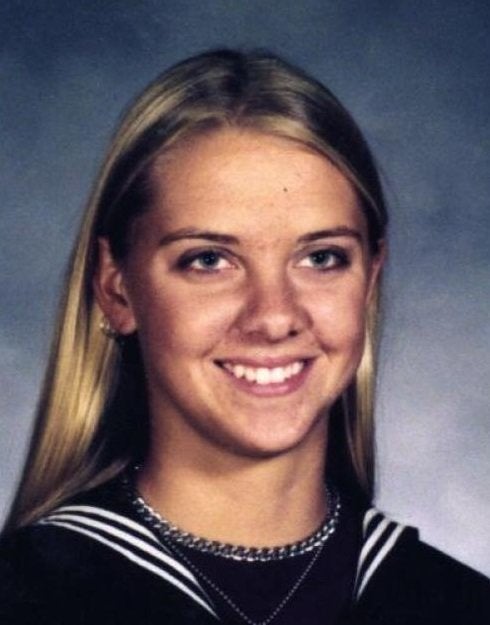 The case is somewhat reminiscent of the Aug. 22, 1998, disappearance of 16-year-old Terry Smith, of Redding, which is about 15 miles from Mountain Gate. Smith, a Central Valley High School student, also vanished while jogging. Her martial arts instructor, Troy Zink, then 29, told authorities he met with her that night and gave her a ride. Neither Zink nor anyone else has been charged in the case. Zink reportedly has a prior conviction for rape.
The Shasta County Sheriff's Office, also the lead agency in Smith's case, has not indicated whether it is investigating a potential a link between the two disappearances.
A $50,000 reward is being offered for information in Papini's case. A GoFundMe account has been created to help fund volunteer search efforts, and a Facebook page has been created to share updates in the case.
"If she is listening I want to say, 'We are trying, we are trying the best we can and I am sorry I'm not there,'" Keith Papini told KRCR-TV. "I'm coming honey. I am trying, I'm doing everything I can and I love you."
Papini is described as a white female, 5 feet 4 inches tall, 100 pounds, with blonde hair and blue eyes. Anyone with information is asked to call the sheriff's dispatch line at 530-245-6540 or the Major Crimes Unit at 530-245-6135.
Read more: http://www.huffingtonpost.com/entry/find-my-iphone-mom-disappearance_us_58239ddbe4b0aac624890665