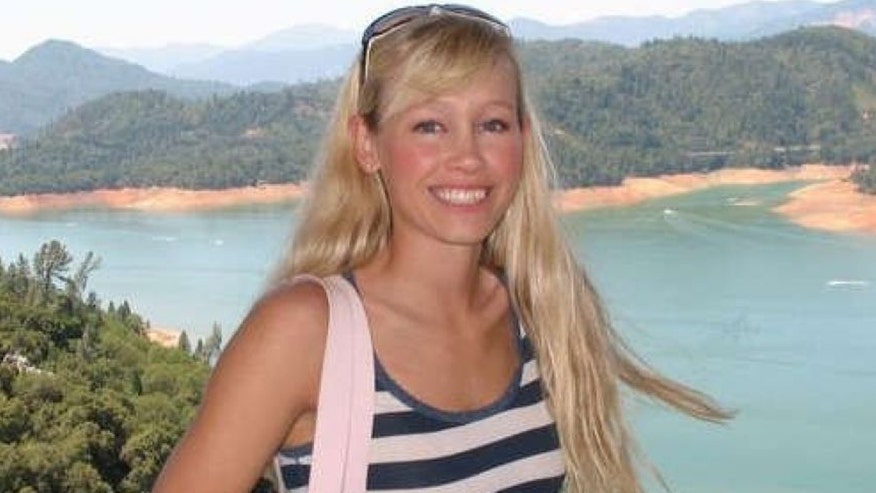 Investigators searching for the missing California mom feared kidnapped while jogging said Tuesday that despite spotting a few physical clues, scouring surveillance footage and upping the reward for new information to $50,000 has not led them significantly closer to finding her.
Shasta County Sheriff Tom Bosenko said Sherri Papini, the 34-year-old mother of two, was last seen around 2 p.m. in her neighborhood running about 1 1/2 miles away from Interstate 5. Papini had sent a text message to her husband Keith asking him whether hed be home for lunch, Koester said. He said he wouldnt.
CALIFORNIA COUPLE CHARGED IN MURDER OF SHERIFF'S VOLUNTEER
Her husband said that he used Apples Find My iPhone and found her phone on the ground of a route she normally runs. Bosenko said strands of Papinis long blonde hair and her earbuds were located during the search, KRCRTV.com reported.
If you've seen Sherri Papini please call the Shasta County Sheriff's Office or the anonymous tipline listed below pic.twitter.com/qoYl4KWvTP

— Tennyson D. Coleman (@Tennyson_KRCR) November 4, 2016
Relatives have said they believe whoever kidnapper her took her away from the area.
ILLEGAL IMMIGRANT RELATIVE CHARGED WITH KILLING 10-YEAR-OLD TEXAS GIRL FOUND IN WELL
Authorities are sorting through 150 tips so far. There is a $50,000 reward for information in the case.
Her family said that jogging in the area is routine for Papini. She then picks up her two children from daycare in the afternoon and then spends the rest of the day gardening with them or doing other projects.
Papini is described as being 5 feet 3 inches tall and weighing about 100 pounds. She was last seen wearing pink running clothes, deputies said.
I think we exhausted the resources that we have out here to search for her, Sheila Koester, Sherris sister told Redding.com.We are trying to reach out to national news and social media networksWe feel that its moved to where shes been taken from this area, and everyone in the nation needs to be looking.
Read more: http://www.foxnews.com/us/2016/11/08/earbuds-hair-found-in-hunt-for-california-mom-who-vanished-while-jogging.html