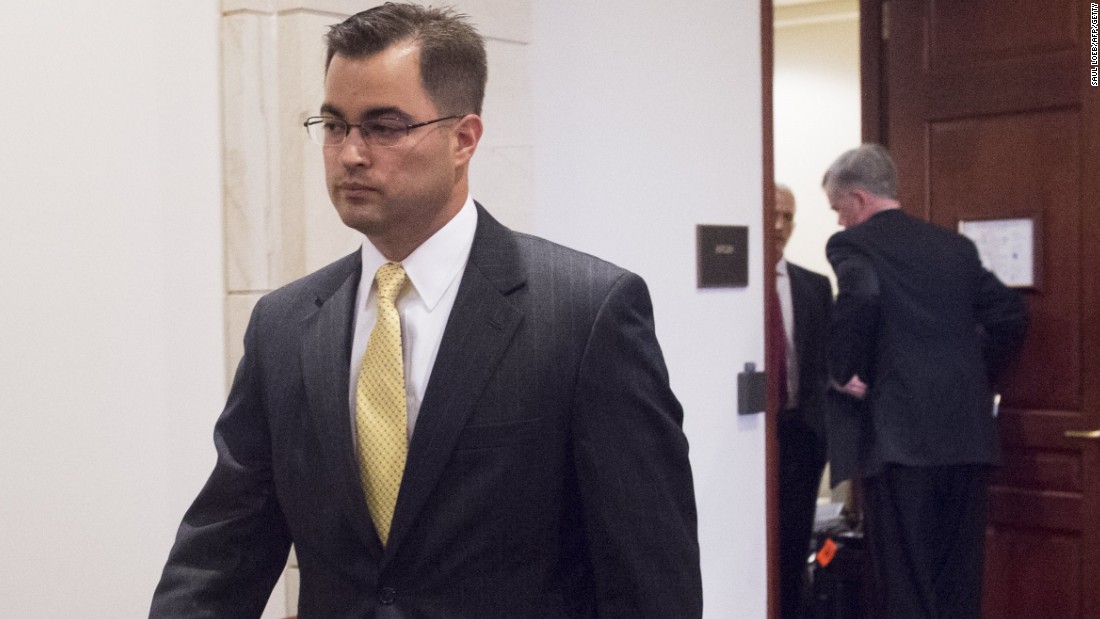 Washington (CNN)House Oversight Chairman Rep. Jason Chaffetz is asking Attorney General Jeff Sessions to look into the staffer who helped set up former Secretary of State Hillary Clinton's private email server.
In a
letter
sent Thursday evening, Chaffetz recommends former Clinton IT aide Bryan Pagliano for prosecution over failure to show up in person to his committee in compliance with a subpoena. Pagliano became a key player during the investigation into Clinton's email practices as secretary of state.
"If left unaddressed, Pagliano's conduct in ignoring a lawful congressional subpoena could gravely impair Congress's ability to exercise its core constitutional authorities of oversight and legislation," Chaffetz wrote.
The law Chaffetz accused Pagliano of violating is a misdemeanor offense punishable by a fine between $100 and $1,000 as well as between a month and a year in jail.
CNN has reached out to Pagliano for comment.
The Utah Republican said the committee requested Pagliano's testimony at a September 2016 hearing and that Pagliano's lawyer told the committee he would "not appear voluntarily" and if he did appear, he would plead the Fifth — the right to not answer questions to avoid potentially incriminating oneself.
The letter to Sessions said Chaffetz issued a subpoena served electronically to Pagliano. The original hearing was recessed and a back and forth ensued between Chaffetz and Pagliano's attorneys, according to the letter.
Pagliano never showed, and the committee voted on party lines to hold him in contempt.
At the time, Pagliano's lawyers said Chaffetz's demand "betrays a naked political agenda," saying the subpoena served no valid legislative purpose.
Chaffetz, however, argued otherwise at the time and in his letter on Thursday.
"There is no legal basis for Pagliano's refusal to appear before the committee," the letter read.
At a
deposition
with the conservative group Judicial Watch earlier in 2016, a spokeswoman from the group said Pagliano invoked the Fifth about 125 times. He also invoked his Fifth Amendment rights in a closed door session with the House Select Committee on Benghazi in 2015.
As part of the Justice Department investigation into Clinton's email practices, Pagliano accepted an
immunity deal
. The FBI never pursued criminal charges against Clinton or others over the arrangement. But the FBI closing its investigation and the end of the election hasn't stopped Chaffetz's dogged pursuit of the Clinton email saga. On Inauguration Day, he shook her hand and
later wrote
, "The investigation continues."
Read more: http://www.cnn.com/2017/02/17/politics/jason-chaffetz-hillary-clinton-brian-pagliano/index.html