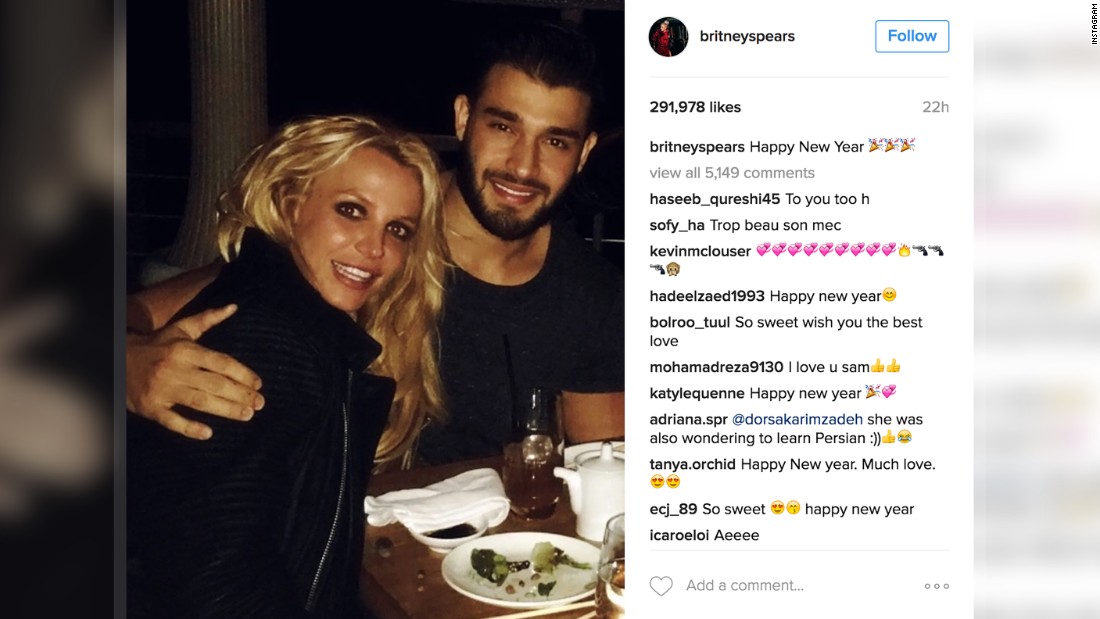 (CNN)Britney Spears appears to be spending quite a bit of time with a new man.
His name is Sam Asghari and he co-stars with Spears in the video to her latest single, "Slumber Party."
Here are five things to know about Asghari:
He's really into fitness
Asghari works as trainer for Royal Personal Training…and he's constantly posting pics after breaking a sweat.
Nobody could judge effort. #workyouraoff
He's been in music videos before
Spears' "Slumber Party" wasn't his first foray into showbiz. Asghari also starred in Fifth Harmony's "Work From Home" music video in 2016.
His fitness inspiration
Asghari says his fitness inspiration is Dwayne "The Rock" Johnson.
Amazing shoot with @ironmanmagazine so blessed @binais Dwayne Johnson inspired me and look where I'm at now @therock
Asghari and Spears aren't hiding their budding relationship
The two rang in 2017 together. Spears posted a pic of them looking cozy from the night to her Instagram.
He's the new face of an Under Armour campaign
Asghari took to Instagram to announce that he's in a new winter campaign for Under Armour, along with a short clip from the ad.
So proud to announce my winter campaign for @underarmour more to come…. Cinematograph: @timtadder #coldgearelements
Read more: http://www.cnn.com/2017/01/02/entertainment/britney-spears-dating-sam-asghari/index.html