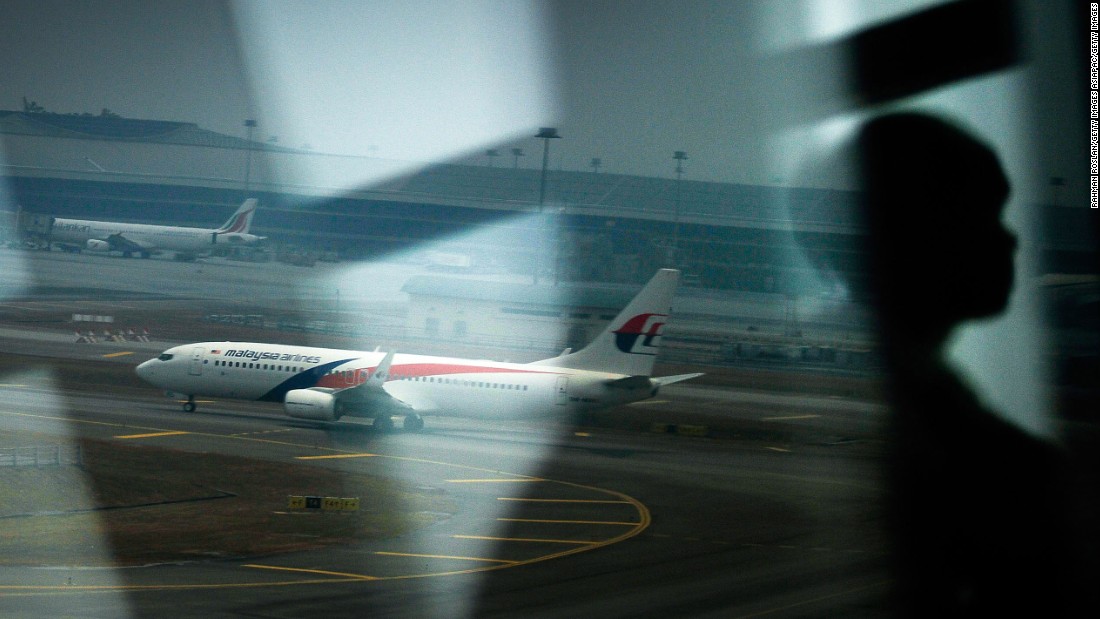 (CNN)Spoiler alert: Your fear of flying is likely to increase after reading this.
Hundreds of pilots who are currently flying commercial planes may be clinically depressed, according to
research published in the journal Environmental Health
on Wednesday. Worse still, many pilots with symptoms of depression may not seek treatment due to fears of negative career consequences, such as being grounded, said researchers at Harvard T.H. Chan School of Public Health.
Nearly 1,850 pilots participated in the anonymous, web-based survey conducted between April and December 2015 and led by Joseph Allen, senior author and an assistant professor of exposure assessment science at Harvard Chan School.
Overall, 75 pilots (4.1%) reported having suicidal thoughts within the previous two weeks.
Depression was more likely among pilots who were victims of sexual harassment (36.4% among those experiencing harassment four or more times in the past week) or verbal harassment (42.9% among those experiencing harassment four or more times in the past week), the researchers learned. Pilots who used higher levels of sleep aid medication also were more likely to be depressed.
Pilot evaluation
"It is important to remember that airline travel is the safest mode of transportation in the world," the Air Line Pilots Association wrote in an email. The association noted that pilots for US carriers safely accomplish 27,000 takeoffs and landings each day and in all kinds of conditions.
The survey was intended to provide a "more accurate description of mental health" among pilots, yet Allen noted that he and his colleagues did not have access to medical records and did not conduct interviews to confirm diagnosis of depression.
Until now, most information about mental health and pilots has been based on incident investigations and reports and health assessments that are protected by airlines and aviation authorities.
The Federal Aviation Administration requires aeromedical examiners to evaluate the fitness of pilots, explained Allen and his co-authors. Examiners, though, do not diagnose mental health conditions, and the only way a mental disorder is even noted in a pilot's health records is if he or she mentions it.
The profession is among the "most highly vetted careers today" in North America, the Air Line Pilots Association responded. The association noted that pilots "are continuously evaluated throughout their careers" through medical exams, training and other programs as well as "during random flight checks by the Federal Aviation Administration."
"Flight and cabin crewmembers also monitor and evaluate each other while on duty, and procedures, processes, and programs exist to respond should a concern arise," added the association.
Yet the authors of the study believe that "underreporting of mental health symptoms and diagnoses is probable among airline pilots due to the public stigma of mental illness and fear among pilots of being "grounded" or not fit for duty."
Prevalence of depressive symptoms among high-stress occupations include 7% among emergency medical technicians, 10 to 17% among police officers, and 12% among deployed and 13% among previously deployed military personnel, the researchers estimate.
In future studies, the researchers hope to examine the risk factors for depression among pilots.
"We suspect that disrupted circadian rhythm and/or sleep disturbances may be associated with having a higher depressive score," said Wu.
The fatal Germanwings incident was not an isolated event, suggested a team of Irish researchers in a
study published this year
. They report "inconclusive evidence" to suggest the 1999 crash of an EgyptAir Boeing 767 that killed 217 individuals after taking off from New York might have been deliberately caused by the relief first officer. Similarly, an incident report from Silk Air Flight 185, which crashed en route to Singapore in 1997, killing 104, indicated that the captain was suffering from "multi-work related difficulties."
Despite effective treatments, fewer than half of people with depression receive treatment, says the World Health Organization. One of the major barriers for seeking care is social stigma, yet pilots have the added burden of long and continuous work hours, which make scheduling treatment difficult, noted the authors.
In June, the
Federal Aviation Administration
announced that it will require medical examiners who screen commercial pilots to undergo more training to help them better identify warning signs of mental illnesses. Still, though, commercial pilots will not need to undergo psychological testing.
Read more: http://www.cnn.com/2016/12/14/health/depressed-pilots/index.html