Every week we bring youSunday Meal Prepto help you lay out healthy weekly meals. Do your shopping, spend a few hours cooking on the weekend, and enjoy the fruits of your labor all week long. A lot of thought goes into curating them, ensuring theres a good balance of nutrition and delicious fun.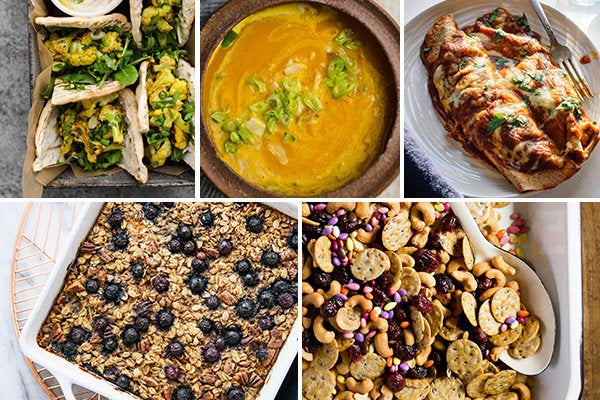 With the transition that just took place in our government, we could all use a little extra comfort. Change is hard, and weve got some really good, soothing recipes thatll make it feel a little bit easier. They also happen to be healthy.
For breakfast, an oatmeal baked with blueberries. For lunch, a turmeric sweet potato soup that will not only comfort you, but help you with any inflammation that might be troubling you. Curried cauliflower wraps double as a lunch or dinner side. Black bean enchiladas smothered in cheese will make sure you end your night on a high note. And for when hunger strikes at any other time of day, we have a salty sweet snack mix thats got chocolate-covered sunflower seeds in it. This week definitely needs a little chocolate.
Read more: http://www.huffingtonpost.com/entry/healthy-recipes_us_5880c794e4b04b69667ea096