Every week we bring youMeal Prepto help you lay out healthy weekly meals. Do your shopping, spend a few hours cooking on the weekend, and enjoy the fruits of your labor all week long. A lot of thought goes into curating them, ensuring theres a good balance of nutrition and delicious fun.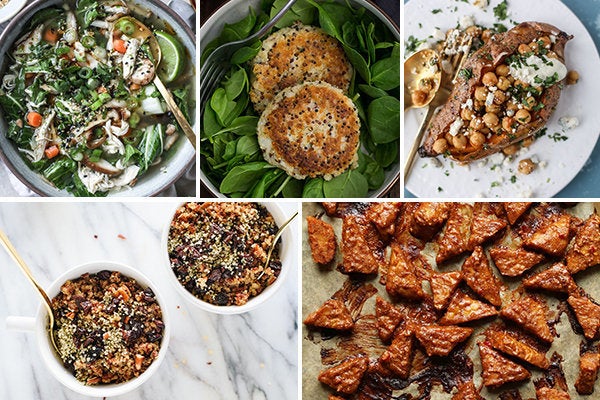 Its been a big news week, and the chaotic scene at the White House is enough to throw us all off. So we know you need some good-for-you food to get you feeling energized again. Thats just what we have for you. Take a few hours this Sunday, prep these five healthy recipes, and next week will feel significantly better despite what happens in the news.
For breakfast, cinnamon toast quinoa. Make a big batch, and quickly heat up what you need in the mornings throughout the week. For lunch and dinner we have a number of things that you can mix and match: roasted sweet potatoes with chickpeas, peanut marinated tempeh, Asian chicken soup and quinoa patties (which also make a great energy-boosting snack).
Next week is going to be a delicious one you just have to get to it, folks!
Read more: http://www.huffingtonpost.com/entry/meal-prep-healthy-recipes_us_58a5b2ade4b07602ad521652?ncid=inblnkushpmg00000009