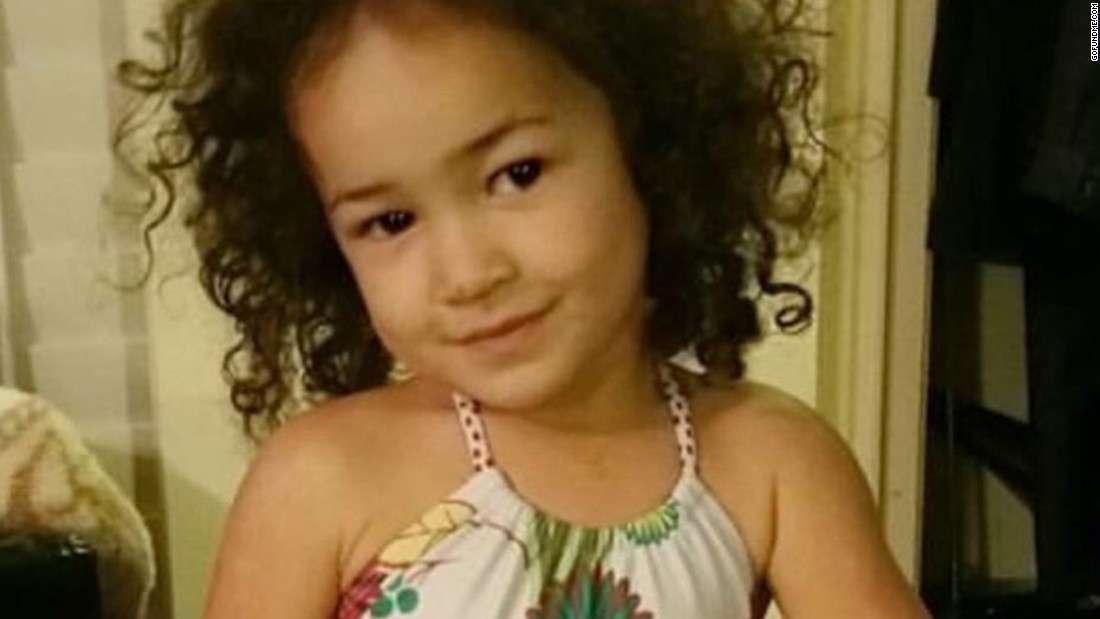 (CNN)Elsie Mahe, the 3-year-old daughter of Brigham Young University running backs coach Reno Mahe, died Tuesday, more than a week after accidentally tangling a window blind cord around her neck. The family shared the update on social media.
6:03 Our Elsie girl has officially been released to heaven – at least from a worldly, paperwork stand point. Her second neurological death exam was also positive for brain death. We feel peace and we are again so grateful for the privilege of being Elsie's parents. She continues to sprinkle love and hope across the world and I am in awe of the Lord and His marvelous plan for my sweet girl. We will be working closely with the donation team for the next couple of days, so we have a few days to postpone making funeral plans. But as those dates and decisions are made, we will keep you informed. This picture was drawn by my oldest daughter, Evie. Not many people know that a little over a year ago I had a miscarriage. That is the angel waiting behind Christ.
A week earlier, Elsie was playing with a friend when the incident happened, according to a
Facebook page
created in support of the Mahe family by one of their neighbors. Her friend ran and told Elsie's mom, Sunny, who immediately started CPR. She was flown to Intermountain Primary Children's Hospital in Salt Lake City.
At the hospital, Elsie was unconscious, sedated and breathing on a ventilator in the intensive care unit. A family friend started a
GoFundMe page
, which also included updates on Elsie's condition.
The updates shared how Elsie's heart rate would drop and she would respond positively when her parents came to sing to her as she remained sedated. There was hope when she began breathing on her own, was taken off sedation and moved her leg when her knee was pinched. But she remained unresponsive.
The commission recommends cordless coverings or those with inaccessible cords around young children. Chairman Elliot Kaye has
praised retailers like IKEA, Target and Select Blinds
for selling only blinds and shades that are safe for children. Lowe's, Home Depot and Walmart have committed to do the same by 2018.
Kaye has been addressing the window covering cord safety issue, which he refers to as a "
30-year hidden hazard
," since he became chairman in 2014. This year, the Window Covering Manufacturers Association
announced
that it would develop a revised standard for window covering safety by the end of this year.
The Parents for Window Blind Safety tweeted condolences to the Mahe family.
Read more: http://www.cnn.com/2016/12/01/health/elsie-mahe-window-blind-cord-death/index.html