Patriots stars TB12 Nutrition Manual sells out on personal website and further copies wont be available until early June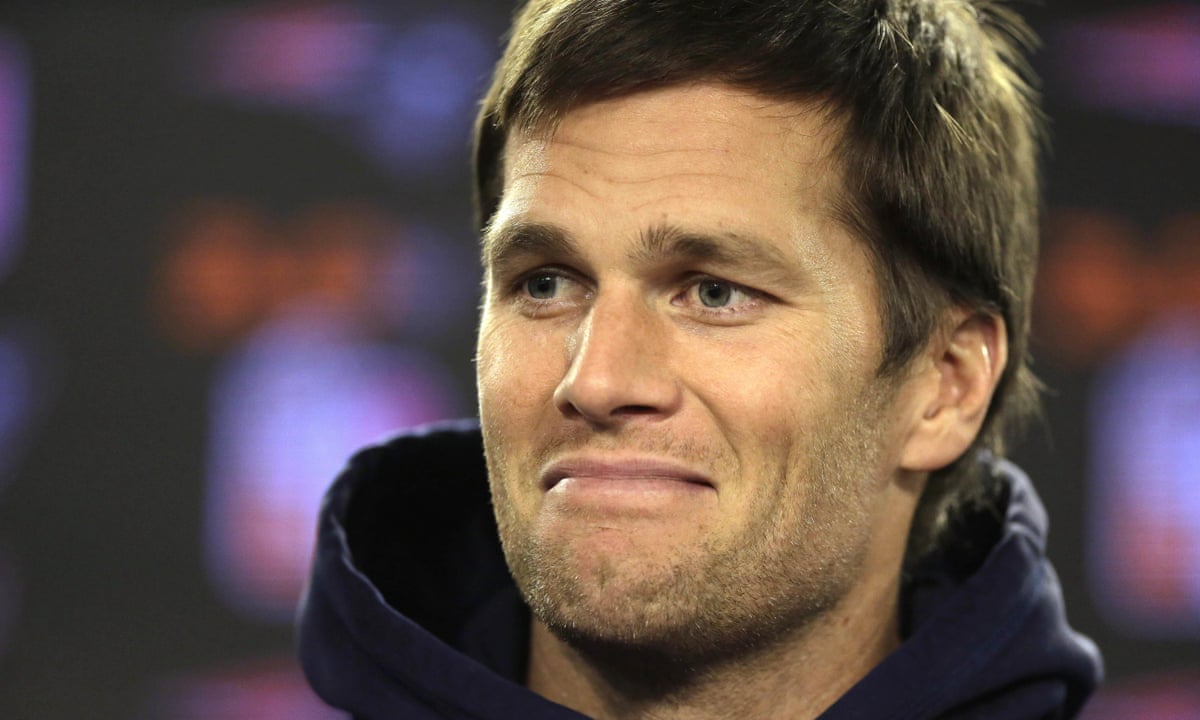 In a further sign that the modern world has gone to the dogs, it emerged on Tuesday that Tom Bradys cookbook has sold out. Yes, thats right, Tom Bradys cookbook: an 89-recipe tome written by an NFL quarterback that costs $200. Its proved to be a big hit and further copies wont be available for another month at least.
Bradys snappily-titled TB12 Nutrition Manual, available for purchase on the Patriots QBs personal website at an attractive $200 on the nose, is out of stock, so those of you itching to find out which of the freshest ingredients Tom loves to cook with will just have to wait a little longer.
The website describes its culinary offering as a limited-edition living document containing information about our core TB12 nutritional philosophies and featuring a library of 89 seasonally-inspired recipes that you can use to support your TB12-aligned nutrition plan.
But why so expensive? Is it made of gold? Well, no. But it is is printed and hand assembled in the United States, and is printed on thick 100lb text paper. The covers are made from natural wood with a laser-etched TB12 logo and title.
Hows that for novelty: a cookbook with a wooden cover. And thats not all. Please note also that as we periodically update this manual with new or modified recipes, we will send additional pages to all purchasers of the manual. Which translates as: well keep sending you recipes for the rest of eternity.
Brady should have plenty of time to perfect his skills in the kitchen: hell miss the first four games of the NFL season after his Deflategate ban was upheld last month.
Bradys personal chef Allen Campbell revealed in January that Brady eats 80% vegetables. He also goes in for brown rice, quinoa, millet and beans but no sugar, coffee, dairy or tomatoes. Why tomatoes? They cause inflammation, Campbell said.
No white sugar, Campbell told Boston.com in January. No white flour. No MSG. Ill use raw olive oil, but I never cook with olive oil. I only cook with coconut oil. Fats like canola oil turn into trans fats I use Himalayan pink salt as the sodium. I never use iodized salt.
[Tom] doesnt eat nightshades, because theyre not anti-inflammatory. So no tomatoes, peppers, mushrooms, or eggplants. Tomatoes trickle in every now and then, but just maybe once a month. Im very cautious about tomatoes. They cause inflammation.
What else? No coffee. No caffeine. No fungus. No dairy. The kids eat fruit. Tom, not so much. He will eat bananas in a smoothie. But otherwise, he prefers not to eat fruits.
Looks like Brady wont be taking the kids to White Castle this weekend, then.
Brady posted a picture from the book on his Facebook page, calling it another step toward achieving your peak performance. But all copies are final sale. Please note that due to its unique content and binding, all sales of the TB12 Nutrition Manual are final sale the manual can not be returned or exchanged.
At $200, Bradys cookbook isnt even the most expensive book written by someone in his family. His wife Gisele Bndchen sold a $700 coffee-table book back in November. It too sold out.
Read more: http://www.theguardian.com/sport/2016/may/10/tom-brady-cookbook-200-dollars-tb12-nutrition-manual